A few words to describe Allison:
analytical
approachable
compassionate
creative
diligent
efficient
flexible
honest
inquisitive
meticulous
organized
perceptive
punctual
respectful
resourceful
My full name is Allison Cay Parker, and I am a writer and freelance editor for literary, culinary, and academic audiences. I consider myself extremely blessed to combine in my work life two things I am passionate about: writing and assisting other writers on their creative and intellectual journeys.
Since 1995, I've worked closely and consistently with indie and academic presses, enjoying long-term relationships with writers, editors, and publishers such as the award-winning short-fiction imprint Other Voices Books. From 2010 to 2012, I also served as Managing Editor and curator of the "Literary Lunch Break" series for Leite's Culinaria, where you can also read my food writing. For a fuller picture of my professional history, feel free to view my profile on LinkedIn.
In addition to contributions at Leite's Culinaria, my essays and reviews appear in publications such as The Rumpus, The Sun, Deus Loci, and New York Restaurant Insider, and have been anthologized in Best Food Writing. I write most often about ethnicity, migration, travel, and culinary topics. I have also blogged and developed recipes at Feeding the Saints. My fiction has been published by The Same.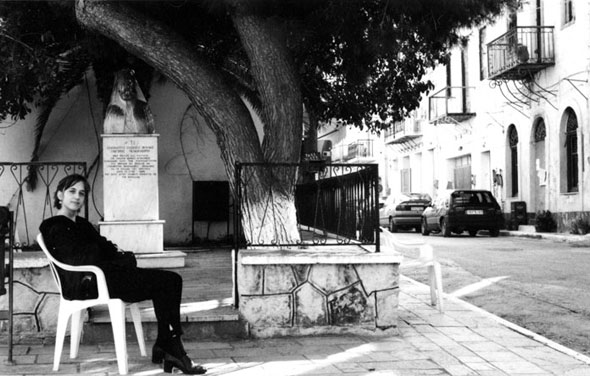 Photograph by Alice L. Parker, taken in Methoni, Greece